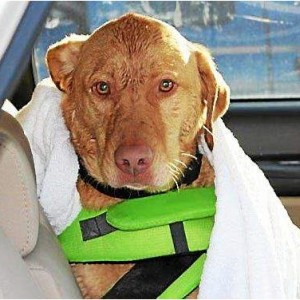 Recently 2 Germantown residents in their 20's decided to take their kayak's out to explore an island called Marsh Island.
As providence would have it Billy Shannon one of the Kayakers decided to bring his dog along for the adventure.
When they were about a 3rd of the way from shore winds began to pick up, Billy and his Dog had their kayak sideswiped by a wave that capsized the boat sending Billy and his dog into the cold river.
Billy and his friend Garrett Montgomery stayed calm and focused on getting to the island. Billy's dog swam with them at first but then decided to turn around and trek back to shore for help.
As any good dog owner would Billy had put a dog life jacket on his smart and faithful pet. Equipped with his pet life jacket Ajax the dog was able to make the long swim back to shore and alert volunteer rescue workers of his owners location and saving the 2 boys lives.
Laura Foster wrapped the cold wet dog in a towel and then used her camera's telephoto lens to spot the two men stranded on the island and alert the rescue team where to find them.
Without the life jacket Ajax might not have made it back to shore and the two men who were rushed to the hospital to be treated for hypothermia might not have made it.
Ajax is a courageous hero for turning back to get help to save his two human friends. If your thinking of going on a water adventure you might consider bringing your faithful companion along and who knows he might be the one to come to your aid when you least expect it. Just like Billy make sure your pets always have a Pet Safety Vest anytime they are near water.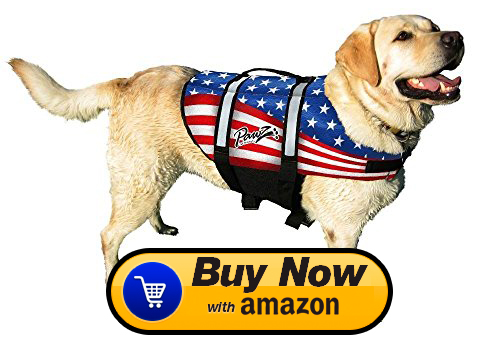 Please follow and like us: